CURRENT MESSAGE SERIES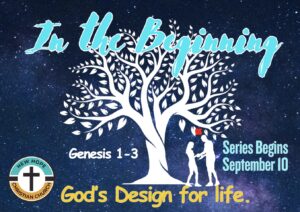 When we want to know the intent or original design of something, we go back to the beginning of it,
the original blueprint, design, or patent. We live in a world where culture and Christians seem
confused about Life and certain aspects, and we'll clear this confusion.
So, we will go back to the beginning and look at Genesis 1-3 to remind us God's Design for Life.