LIFE GROUPS…
Don't Just live Life…Experience Life Together with others!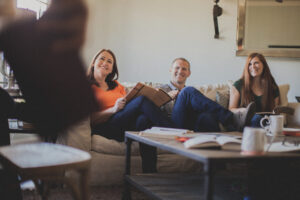 We believe the early church had the correct pattern for growing in the Lord. We feel that smaller groups gathered informally around the table or couch really enable people to share together, go deeper, and grow in the Lord together more freely. Plus, our desire is that lifelong friendships would develop and help people navigate life's journey together.
We are currently planning our LifeGroup
Schedule for this Fall.
Life Group Information will be available by August 15th. You can check back and sign up at that time right here online.
Let's Get Ready to Grow in the Lord as we Grow in Relationship with Others.
________________________________________________________________________