,
OUR PASTORS, STAFF,
& LEADERSHIP
________________________________________________________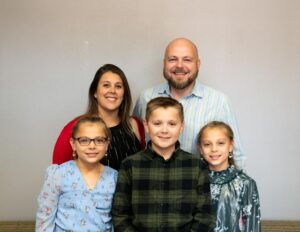 Michael Roepke, Pastor
Tucker, Mykenzie, Madison
Michael and His wife, Rachel, came to Hutto in March 2008. They love the
family that makes up New Hope Christian Church, and thoroughly enjoy
engaging with other people and families. Michael comes from a wide
background of Children's, Youth, Family and Camp Ministry as well as leading worship.
He enjoys the calling that God has placed on Him to be Pastor at New Hope.
Rachel faithfully serves alongside Michael at the church, but also works as
an Assistant Principal at an area Middle School.
Michael and Rachel have been married for 14 years, and have one son, Tucker, and
twin daughters, Mykenzie and Madison. They would love to get to know you and
experience the journey of this life together with you, so come visit us sometime.
Contact Michael at: newhopehutto@yahoo.com
________________________________________________________
Andrew Kelley,
Associate Pastor
of Students

Addison, Kasen, Jaxton, and Aubrey
Andrew, Leah, and their family are so excited about their move to Texas and know this is where God wants them to be and serving the students in this area! After Graduating High School, Andrew enlisted in the Air Force and served several years as an Active-Duty Intelligence Analyst and served in Texas, Florida, and Japan. He eventually left the military and moved back to Indiana and began a career in Finance. Andrew gave his heart to Jesus at 7 years old, and as he lived life and eventually began serving in the church, God began to work in his heart to lead him into the ministry, and he began to serve Full-Time as a Family Pastor. He loves to get out and be active with the students and build incredible relationships with them while helping them to mature and grow in the Lord. During his Journey, God brought Andrew and His wife Leah and their family together. They have 4 children.
Contact Andrew at: AndrewKelley1991@gmail.com
________________________________________________________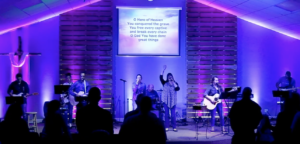 Worship Team

We are blessed with a dynamic team of musicians and audio/video techs who love God and love Worship. They work together as a team in every sense and lead us weekly powerfully into the presence of the Lord through contemporary and traditional music, scripture and other worship elements. "Team" is how they function, and we are thankful God uses each of them as part of the team. The Main Worship Team Leads are Clay Honeycutt and Sam Campo.


You can reach them via email at: newhopehutto@yahoo.com.



________________________________________________________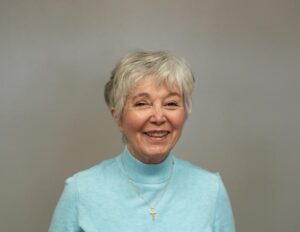 Shirley Shelor, Secretary


Shirley Shelor has been attending New Hope as part of our church family, and she recently retired after a long career, and has taken the lead as our Church Secretary. She is always willing to help in this capacity, and she keeps everything on track. You can reach out to her at the email address below, or stop by the church and meet with her in person.
Contact Shirley at: NewHopeHuttoOffice@gmail.com
________________________________________________________
OUR LEADERSHIP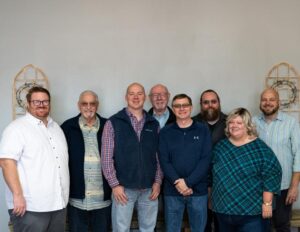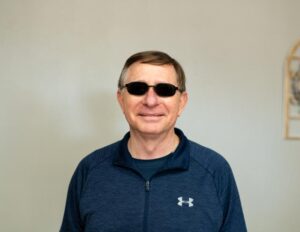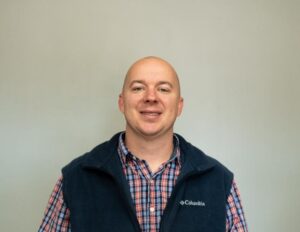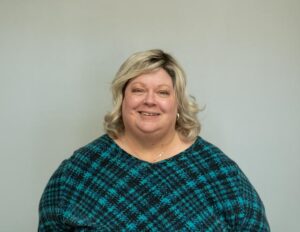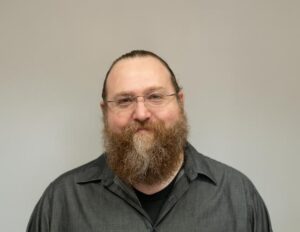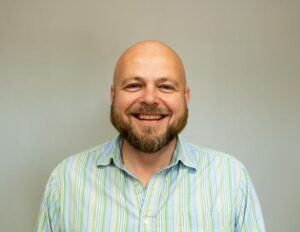 MICHAEL ROEPKE, Pastor/Elder
ANDREW KELLEY, Associate Pastor