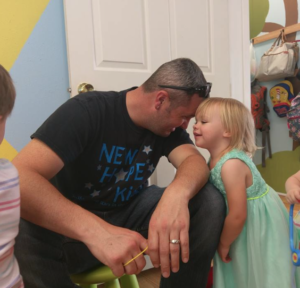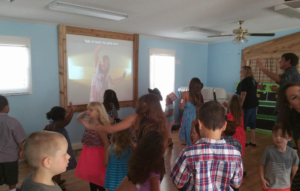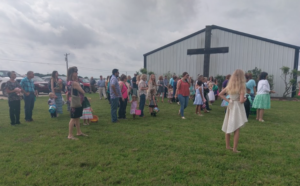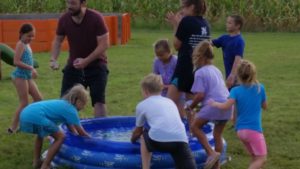 We look forward to every opportunity to nurture and teach our children about the incredible love God has for them. Whether it is holding your infant in our nursery, or singing songs with them in our KidsClub program, you can be assured, we are always striving to show them the Love of God in a way they can understand and relate to. Also, our families are very important to us, and we always strive to be family-friendly considering time, resources, etc. in all our events and activities.
Sunday Groups at 9:45am.
Come early and grab a donut, and then get ready for a fun age-appropriate time of learning and growing in God.
There are different classes for all ages. Our Check-in volunteer will connect you to the right class.
(Nursery/Toddler care available)
Your children will love the music, crafts, friendships, stories, and engaging atmospheres and activities that this time holds for them in the Clubhouse at New Hope. We look forward to seeing your children in the Clubhouse for this high-impact, life-changing hour as we share with them about the love of God and the Good News of the Gospel. KidzClub is for ages 4 years through 4th Grade.
Babies & Toddlers…We offer a loving environment staffed by our wonderful volunteers for your Babies and Toddlers Sundays starting at 9:35am and running through the end of our second worship service.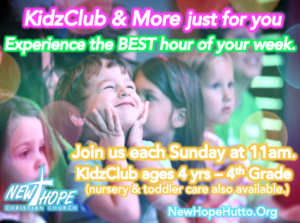 We offer many events for our Children at New Hope.
Email us at information@newhopehutto.org to be added to our weekly Children's E-Newsletter.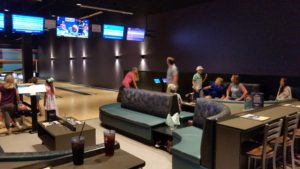 Come this Sunday, and meet our Student Minister, Jonathan Stege. He'd love to high-five your kiddo and begin connecting with them.
_______________________________________________________________________
Attending an Event.
Click on the green link below to print and fill out a Medical Form & Release of Liability Form.
For Information on our Children's Ministry or on any events, Contact us at Jonathan.Stege@Newhopehutto.org