For Current Events and to Stay Up-to-Date,
Visit our Facebook Page.
____________________________________________________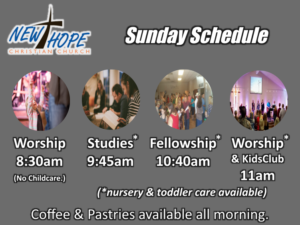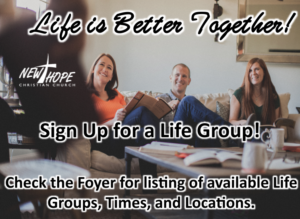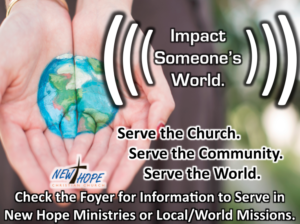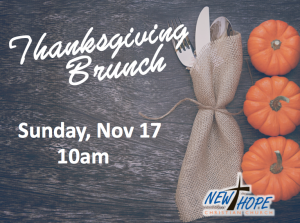 For Information related to specific youth or children events, please visit those pages on our website, or email us with any questions at information@newhopehutto.org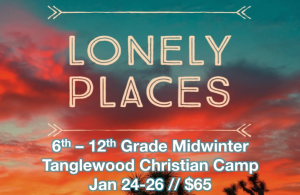 For information regarding Operation Christmas Child, visit the related link below. Or, you can also pick up a box and information ready to go and fill on Sundays at Church. Please bring all packed boxes with pre-paid postage to the church by Sunday, November 10th.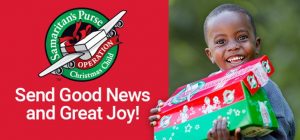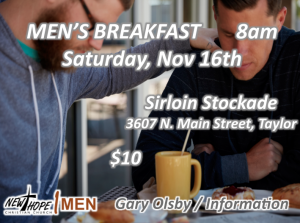 November 16 / Men's Breakfast at Sirloin Taylor, 8a
November 17 / Thanksgiving Brunch, 10a
November 23 / Spa Day for Ladies at Carmel Creek hosted by Ladies ministry, 2p
November 24 / KidzClub 4th Sunday Event, 11a
November 24 / Decorate Church for Christmas, 12p
December 1 / Carmel Creek Caroling, Cookies, and Cocoa & Dinner, 5p December 4 / Sr Adult Lunch at Sirloin Taylor, 11a
December 4 / Youth Christmas Party, 6p
December 6 / Hutto Downtown Tree Lighting, 5p
December 7 / Adult Christmas Party, 6p
December 8 / KidsClub Christmas Party, 11a
December 20 / Serve the Homeless, Noon
December 24 / Christmas Eve Service, 6p
December 29 / Family Worship Sunday, 10a
Note…This is not all encompassing of everything we do. Check our Bulletin or website for weekly ongoing events.
More Information on events will be available through the Ministry Leader, Web, Bulletin, etc.
____________________________________________________