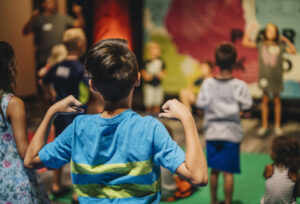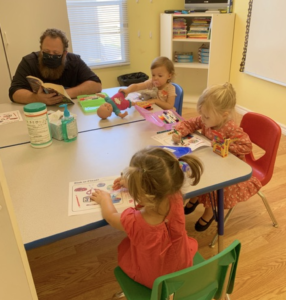 CURRENT

ONSITE CHILDREN'S MINISTRY INFORMATION

–KIDZCLUB is for ages 4 years – 5th Grade–
–NURSERY & TODDLER care available / infants – 3 years–


Sundays at 10:30am.
We are so excited to have this opportunity to share God's love, our love, and the Gospel with your children. Below are the protocols & guidelines we will be following to help your children learn and grow in a safe and healthy environment.
We are looking forward to being able to return to "normal" soon.
If you have any questions, email us at newhopehutto@yahoo.com.


GUIDELINES WE ARE FOLLOWING:

-All Children will be dropped off and checked-in at Student Building Entrance.
-Parents will NOT currently be allowed into the main areas being utilized by our Children's Ministry.

-Each child will have their own, personally labeled "bucket" to put any personal belongings in, such as jacket, bag, etc.
-Each child will have an information/health questionnaire that will be completed weekly, as well as a temperature check upon arrival.
-Each child will have their own individual supplies box, craft, etc. specific to them.
-Dress children "casually" and weather-appropriate as we will spend much time outdoors. (KidzClub & Toddlers)
-Handwashing / Sanitizing will be done as necessary.
-All Volunteers are health-screened and temperature checked upon arrival and will adhere to our strict guidelines.
-All Volunteers will currently wear FaceMasks at all times during Children's Ministry Functions.
-(This is not all inclusive of the protocols we are following.)
NURSERY/TODDLER SPECIFIC NOTES:
-Diaper/Kids Bags will be kept separate in bins.
-A volunteer will greet you at the door to carry your child to the nursery/toddler area. If you have any questions, please ask the volunteer who is taking your child to the rooms.
-Any play items, etc. will be disinfected often during each morning.
-Sanitation will be important and done often.
-Frequent Hand-washing of children will occur.
-Gloves will be worn often by volunteers during many activities.
-(This is not all inclusive of the protocols we are following.)
-Please send your child with a filled water bottle for them to use (can be singe use or reusable.). We will have individual, bottled water for the kids.
Please understand that we are so ready to "return to normal", but if this is what we must do in order to be able to host Children's Activities, it is worth it to us so that we can help all our children grow in the Lord.
Once you come the first time, you'll understand and the next week will be a breeze.
We know this may seem like a lot of information, weekly form to fill out at drop-off, etc., but we love our children and our families and want to do all we can each time we gather to provide a safe and healthy time for all while learning about God.