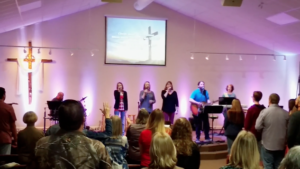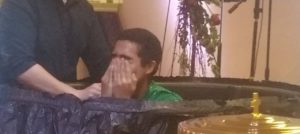 SUNDAYS AT NEW HOPE… Main Church Building // Main Worship Service. Student Building // Nursery, Toddlers Class & KidsClub Worship.
9am – Coffee, Pastries, and Fellowship
Bring the family and start off your Sunday with a cup of coffee, some donuts/pastries or other refreshments, and some great fellowship.
We have games and activities set up for families and friends of all ages to engage together during the morning.
9:30am – Classes/Groups for all ages
Join us as we grow in relationship with God and one another. We have classes and groups for all ages of your family. There is also staffed nursery and toddler classes available for your infants and young children, but you may feel free to keep your children with you.
10:40am – Worship & KidsClub We have a great experience of worship planned for you and your family each Sunday. We also offer a time of KidsClub for ages 3 years – 4th grade that runs concurrently with our main worship service. KidsClub offers worship, Bible lessons, music, crafts, friends and fun. We also offer classes and care for infants and toddlers, but you may feel free to keep your children with you. Prayer Time following Worship We offer a time right after worship to meet with loving people ready to pray with and for you and your concerns. We believe in the power of prayer and look forward to sharing with you in this way. If you need prayer at any point during the morning, ask a family member wearing a Prayer ministry badge, and they'll pray with you in that moment. YOUR FIRST VISIT When you arrive, you will see folks ready to greet you and your family with a handshake, hug, and a warm smile. We have a strong sense of family in all that we do, and you will feel the love of our family from everyone you meet. There will be greeters ready to assist you and answer any questions you may have while visiting our church home for the first time. A nursery is provided for infants-walkers, a toddler class is offered for toddlers thru age 3, and our KidsClub is for kids ages 3 years old – 4th grade. If you choose to keep your children with you, that is fine…we love kids! As you enter for worship, you will find that we incorporate both contemporary and traditional aspects in a relevant manner through music and messages. Our Worship Team uses their instrumental and vocal abilities to lead in worship, and our Pastor uses the Bible and his heart to teach us through the messages. All aspects of worship draw us closer in relationship with God. Finally, What to wear? A question asked by many, but you will see people in many forms of attire from very casual on up, so dress how you feel comfortable. Make yourself feel at home with us!