New Hope regularly supports the following Missions & Ministries:
Tanglewood Christian Camp
Tanglewood Christian Camp is a resourceful tool for the ministry of supporting churches. The camp runs many youth camps and various retreats during the year. Visit their website: www.tanglewoodchristiancamp.com
Compassion International
Compassion exists as a Christian child advocacy ministry that releases children from spiritual, economic, social and physical poverty. It enables them to become responsible, fulfilled Christian adults. New Hope Christian Church's Children's and Youth Ministries have adopted children to support and share God's love with. Visit their website: www.compassion.com
World Missionaries
As the opportunity arises, we fund missionaries to travel and carry the Gospel throughout the world.
Our Mission Team serves faithfully and New Hope supports the ministry and outreach of the church in Piedras Negras. Through prayer, visits, and financial/tangible support, we help share the Gospel in Mexico.
We support the Pilkington family and their ministry in Piedras Negras, Mexico through financial support and the hands-on work provided by members of New Hope. See Below for information on this ministry.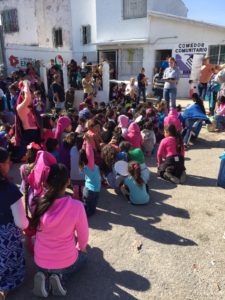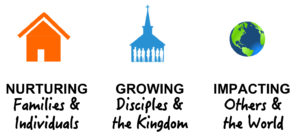 ________________________________________________
Greg & Jill PIlkington, along with their children Megan, Zane, and Jenna faithfully serve in Piedras Negras at every opportunity. They began a soup kitchen called "El Buen Samaritano" and have a home there to house Missionaries and use for Teaching & Sharing the Gospel.
Their Mission Organization is called "Arbol de Vida", and you can click the name to visit their website and learn more.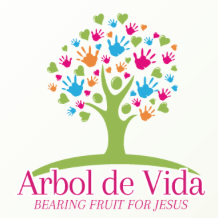 ________________________________________________
WEEKEND MEALS FOR HUTTO ISD STUDENTS
We are helping to feed up to 30 students & siblings on the weekends. Please bring the following items to the church and place in the collection bin. If you would rather give a financial donation, label gift as "Weekend Meals", and we'll purchase the needed items.
Thank You for sharing food & Sharing God's Love! (All items need to be Non-Refrigerated Dry Goods & individually packaged in easy-open or pop-top containers as homes may not have can openers.)
__Canned Food / Soup
__Canned Raviolis, Spaghettio's, etc.
__Individual Mac & Cheese Serving Containers
__Packages of Cheese or Peanut Butter Crackers
__Granola or Fruit Bars
__Individual Serving Boxes of Cereal
__Vienna Sausages
__Fruit Snacks
__Ramen Packages
__Bags of Microwave Popcorn
Contact Michael.Roepke@newhopehutto.org for Information.
Piedras Negras, Mexico Family Misson Trip. July 24-29th

– A family-friendly mission trip focused on sharing the Gospel in Backyard Bible Clubs, ministering in the women's prison, bringing joy to the special-needs orphanage, a soccer tournament, and so much more. Cost is $35 per person. Join us for a few days of sharing Jesus in Mexico! (This is with other area churches.) Contact the Pilkington's for information. Information@newhopehutto.org
Local Host Homes & Meal Team Needed. August 1-2 and / or August 6-7. We need New Hope families to help support Arkansas Families going on a Mission Trip on their way to/from Mexico! We are looking for New Hope families that are willing to open up their homes for Arkansas families to stay the night. You can help with Missions in your own home!!
We also need a team to prepare meals for these five families. Contact the Pilkington's to help. Information@newhopehutto.org
New Hope will have other opportunities during the Summer & Fall to serve in local missions & on trips to Missions we support in Piedras Negras, Mexico.