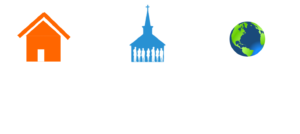 To begin,
We are independent. We do not belong to a certain denomination or group.

We are a church where everyone can belong. Jesus desires a relationship with everyone and so do we. We care about you and your future,

not your past. Real Change in a person's life comes from Jesus, and we want to connect people with Him.

We are a church that's real. We live in the real world; therefore, we are real with each other about our joys and sorrows, life's ups and downs,

and life stuff. No masks here.

What we believe,
We believe in God the Father, the Creator of all things visible and invisible. (Genesis 1:1, Hebrews 11:3)
We believe in Jesus Christ, God's only Son, our only Savior, who was born of Nazareth, both fully human and fully divine, conceived of the Holy Spirit and the Virgin Mary; who suffered and was crucified; who died and was buried, and who rose again bodily from the dead on the third day; who ascended into Heaven and now sits at the right hand of the Father and will one day return. (John 1:14, I John 4:9, John 3:16, John 20:24-29, Acts 1:1-9)
We believe in the Holy Spirit, who is active as God's presence today and who indwells every Christian. (John 16:5-15, Acts 1:7-8, Romans 8:26-27, I Corinthians 3:16)
We believe in the Bible, God's Holy Word. We believe God inspired the original writings of the Scripture and those original writings were consequently without error. Because of that, we accept the Bible as the final authority for all matters of faith and practice. (Mark 12:36, John 14:26, John 16:12-15, Acts 1:16, 2 Timothy 3:14-16, Hebrews 4:12)
We believe the Bible teaches that Salvation-the forgiveness of sins-is achieved only by grace through the blood of Jesus Christ. We believe that Jesus Christ died on the cross for our sins and rose from the dead. Trusting Him as Savior brings forgiveness and the promise of eternal life. Those following Him should confess their faith, repent of sin, and be baptized by immersion. (Matthew 26:28, Mark 16:16, Romans 5:9, Ephesians 2:8-9, Romans 5:1-2, Acts 17:30, Philippians 2:11, Romans 6:1-7, 1 Peter 3:21)
We believe people were created to Exist Forever. We will either exist eternally separated from God by sin or eternally with God through forgiveness and salvation. Heaven and Hell are real places of eternal existence. Hell is being eternally separated form God. Heaven is being with God eternally. (John 3:16, Romans 6:23, Revelation 20:15)
We believe in the Church of Jesus Christ, founded on the Day of Pentecost and consisting of Christians everywhere. (Matthew 16:13-18, Acts 2:14-47)